Having scrap wood lying around is a great problem to have. Just look at these beautiful DIY tutorials that utilize small pieces of wood. If you have leftover scraps from a larger DIY project—or if you simply come across a few small pieces in the garage—you can use them to make these fun woodworking projects.
1. Dollhouse DIY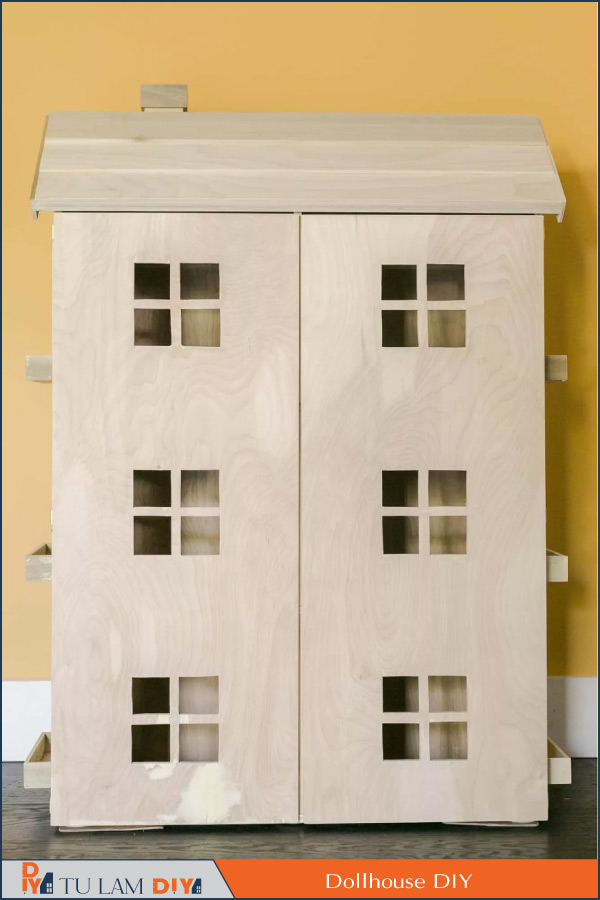 Have kids in your life? You absolutely need this dollhouse! It's adorable and it looks so intricate, but these bloggers make this DIY simple by guiding you through each and every step along the way. In the end, you won't believe you made this beautiful dollhouse. Your kids won't believe their eyes either.
2. DIY Wood Cutting Board
A kitchen isn't complete without a top-notch cutting board for all of your food prep needs. Cutting boards are necessary to protect your countertop from knife cuts and to help prevent contaminating your food with harmful bacteria. Plus, they make cleanup ultra easy. These DIY cutting boards make excellent gifts for housewarming parties, birthdays, or even for yourself. Customize your cutting board to match your kitchen's vibe and add any fun design elements that suit your fancy.
3. DIY Wood Cornhole Game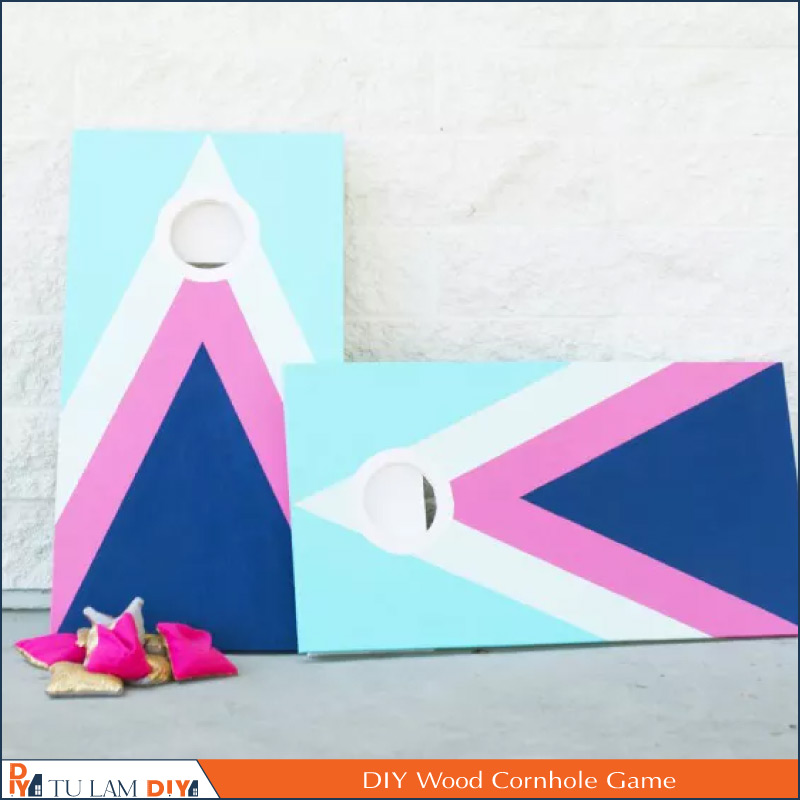 Nothing says summer quite like outdoor fun and games. Try this DIY wooden cornhole game and pull it out at your next summer barbecue with friends and family. You can paint the boards however you like. Include your favorite sports team's logo, a unique design, or keep it simple with a woodgrain board. You do you.
4. Wood Door Mat
Wood door mats are perfect for scraping off and drying out wet, muddy boots. The dirt may make this pretty mat look worse for the wear over time, but its functionality will never change. And if mud isn't a concern where you live, don't forgo this woodworking DIY. This wooden door mat looks fantastic when it's clean, which means it will liven up your front porch while maintaining a minimalistic feel.
5. Wood Planter Box
Adding a plant to your home's outdoor space is quite possibly the simplest way to make the space feel more bright and welcoming. It's an even simpler project if you make the plant pot yourself. Use reclaimed wood, scraps, or new lumber from the hardware store. Either way, you will end up with a lovely plant pot that will show off your green decor with loads of style.
6. Hanging Wood Frame
So you've finally got your hands on that print you've had your eye on for months—now what? This! Make your own frame that makes your print stand out even more than it did before. This DIY tutorial walks you through how to create your own hanging frame out of wood sticks. It's a simple and fast project, but that doesn't mean it skimps on quality.
7. DIY Coasters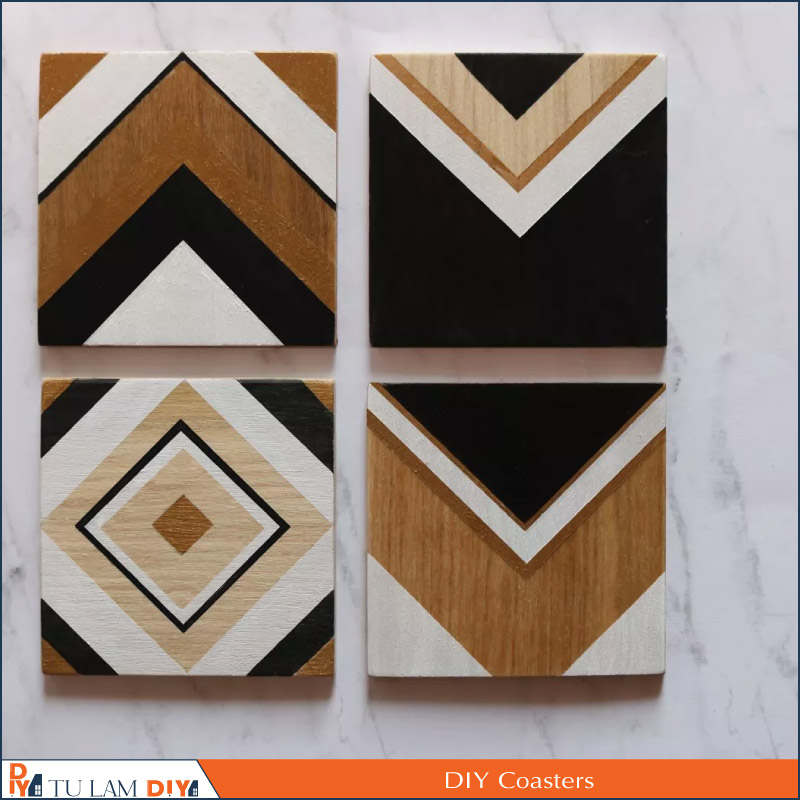 Coasters are not only cute decor pieces, but they're also functional. If you want to keep your coffee table in tip top shape through the years, coasters are necessary to prevent ring marks that come from condensation on a cold drink. Those are not a good look. But finding the perfect coasters to match your space can be difficult as many choices in big box stores are often quite plain.
This tutorial will show you how to make your very own wood coasters with a geometric pattern. And if that pattern doesn't quite fit your style, you can use this guide as a starting point to design your own.
8. Custom Wood Desk DIY
When you're on a budget, DIY is almost always the answer. Take this beautiful custom wood desk for example. It's relatively cheap at $30 and looks absolutely stunning. It's a great way to make your home office look snazzy without breaking the bank. Plus, you can customize its size to fit your space perfectly.
9. DIY Plant Propagation Station
Maybe you have a green thumb, or maybe you just know someone who does. Either way, this plant propagation station project is an absolute must. It makes a great gift for the house plant aficionado in your life. This station can be used to propagate new plants from cuttings of old ones and keeps your setup organized, clean, and undoubtedly stylish. You only need a few supplies, including a couple of power tools, to get started.
10. DIY Wall Hooks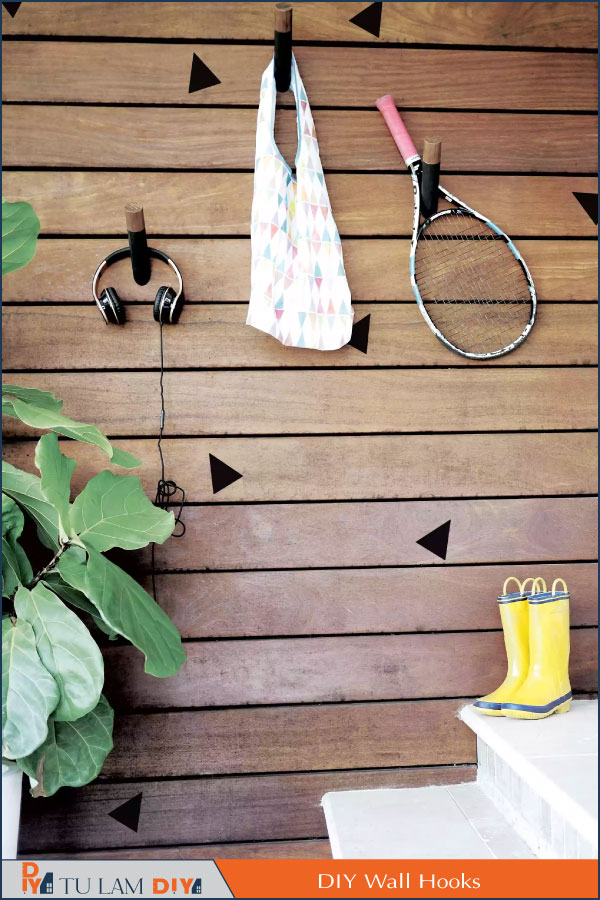 Life is messy. Keeping your home clean is a full time job and can be tough to keep up with. Luckily, you can get the whole family involved with cleaning up and making sure their things are put away each and every day. These cute DIY wooden wall hooks will be great help. They can provide spaces for people to hang coats, hats, or anything else that doesn't belong cluttering up the floor or entry table. The project is suitable for woodworkers of all skill levels.
Many of these easy DIY woodworking projects aren't just decorative; they can be really functional, too. So go ahead and get your woodworking tools ready, and start taking each easy wood project for beginners at a time. Who knows, maybe you'll be able to build or make something that you can share with others.