Lighted garland looks great draped over a mantle, hung above a headboard, traced around the perimeter of the ceiling, and more – the options are unlimited. Below are ten string light ideas from creatives that you can recreate for an added glow in your room or on a patio. Use LED lights as they save energy and are safer because they generate less heat. Adhesive clips will help keep your DIY string lights hanging without leaving any holes or marks on the walls.
1. Ping Pong Bulbs
These elegant spherical lights cost just a few bucks to make. Buy a bulk pack of pong balls and follow the instructions by Honey and Lime.
2. Gilded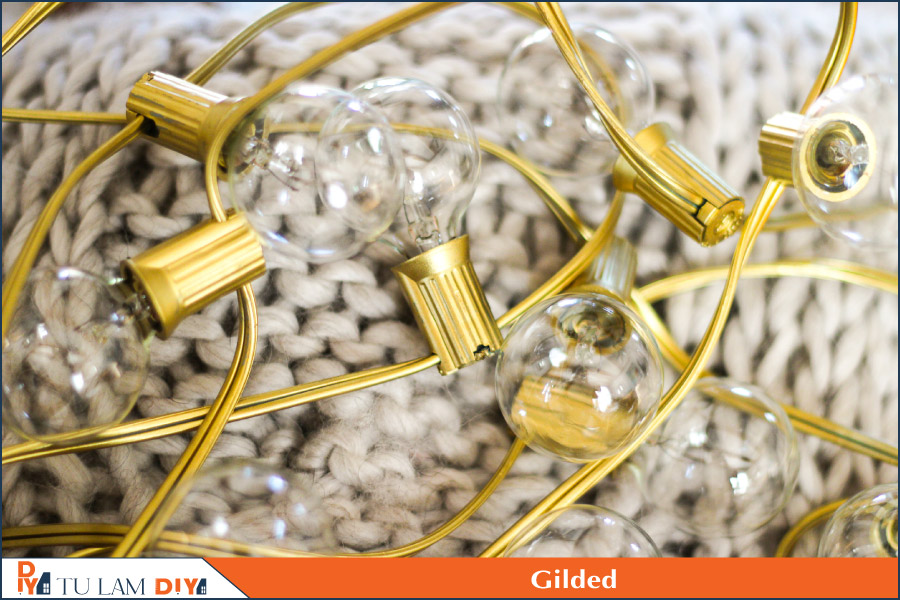 A can of spray paint and string of globe lights creates a high-end result. Get the (hilarious) step by step details from The Boozy Bungalow who shares, "They look fabulous on my black fireplace, but they'll also look really nice on your Christmas tree, or wherever the hell you plan to hang them".
3. Kitties
How adorable are these little black cat lights by Cakies; perfect for a fun room accent, Halloween, and crazy cat ladies alike!
4. Ombre
This gradient garland made with lantern globes just might be our personal favorite. It's easy to DIY with instruction from The Merry Thought, and the completed look is super versatile.
5. Cute Cups
It only took five minutes for Krisha at Jacks and Kate to upgrade her string lights with, that's right, baking cups. The end result looks pretty sweet.
6. Starlight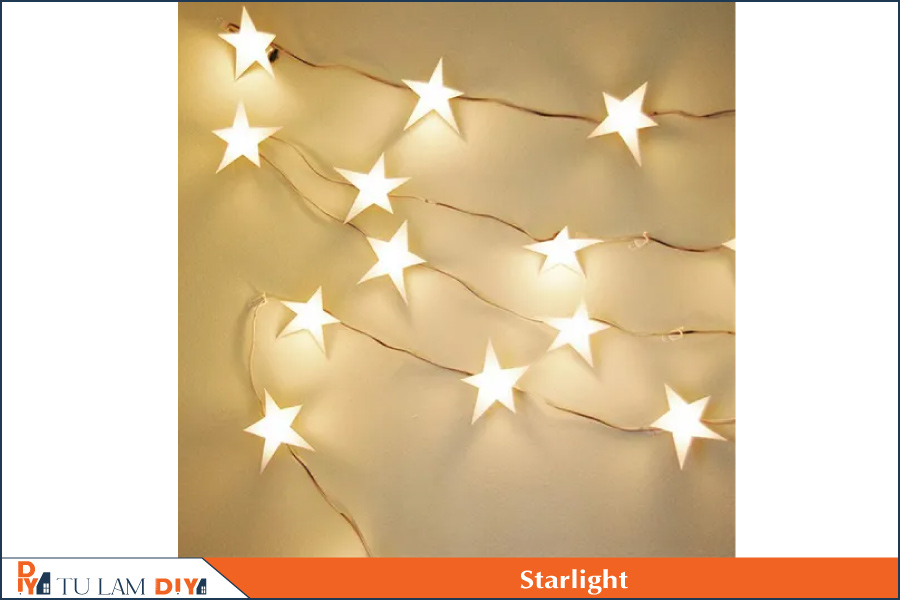 Create your very own constellation with these star-embellished lights by Monica at Mon Makes Things. Pro tip: purchase twinkle lights for an added glimmer effect.
7. Natural Look
Even when unplugged, this string light DIY elevates the room. Amy at Homey Oh My! lit up greens for a gorgeous look whether hung on a wall, over the patio, or laid upon a tablescape.
8. Personalized Pyramids
Perfect for a celebration, one's name, or displaying a fun message, letters are illuminated on this paper pennant garland. Get the details for these DIY string lights over at One Wed.
9. No-Hassel Tassel
Accent a string of lights with tassels of various hues and lengths. Click over to Feathering My Nest to read more.
10. Paper Cutouts
A string of mini lights and paper leaf cutouts resulted in this dainty display by Dream Green DIY . Plus, this fun piece is a quick way to add a pop of color to a plain interior.
Do you really like DIY String Lights post above? Visit our website to find out more. We hope you can join us again for the next DIY Lighting. Goodbye!